Rest.
Rejuvenate.
Take time out for yourself.
Enjoy a holiday — without the stress of a holiday — on one of our meditation and mindfulness retreats, held in gorgeous locations in Victoria, New South Wales and Queensland.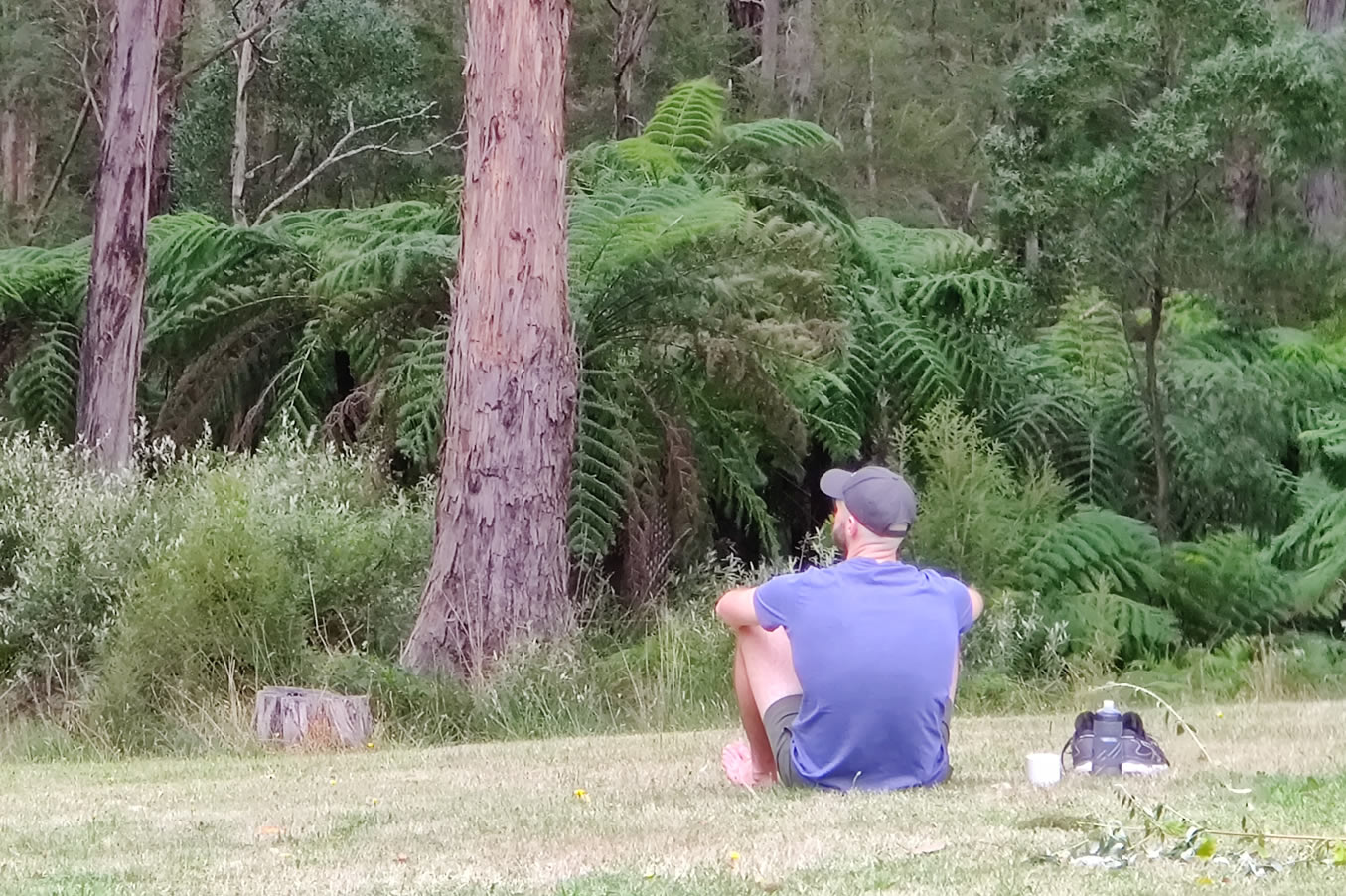 Take a break from the hustle and bustle of everyday life.
Leave your troubles behind and discover ways to relax and recharge.
Do you ever dream of getting away — to a place free from all the demands of everyday life?
Of going somewhere peaceful and quiet, where all your needs are taken care of and you can truly relax?
That's what you get on retreat.
It's the place you go — to come home to yourself.
Why people come back to our retreats year after year.
"The retreat was exactly what I needed — a place to relax and switch off my 'doing' brain. It felt so much more refreshing than just a weekend away."
⭐⭐⭐⭐⭐
—  Rebecca H.
"I had a wonderful time at the retreat with lots of opportunities to connect with myself and nature. Matt and Deb are both wonderful facilitators."
⭐⭐⭐⭐⭐
— April G.
"Thank you Matt and Deb for providing this time for self-care and quiet exploration. The location could not be more serene."
⭐⭐⭐⭐⭐
— Melanie M.
Join us on retreat in one of the following beautiful locations:
What you get
With all your needs met, a flexible schedule and delicious meals lovingly prepared, you'll be able to take the time for self-care and self-reflection.
Or, you can just sleep in, curl up with a good book, take a leisurely walk or do whatever you please.
You'll also have the chance to develop or deepen your meditation practice, connect with like-minded people, and recover a sense of wellbeing and balance.
What you don't get
You may have heard about retreats where you have to get up before dawn, eat bland food and meditate for hours on end.
Our retreats are nothing like that. We figure that you've come away to relax, rather than to join a monastery.
As such, our retreats are easy-going and beginner-friendly. There are no rules and you don't need to have any prior experience with meditation.
Learn from experienced teachers
"
It is indeed a radical act of love just to sit down and be quiet for a time by yourself.

"
— Jon Kabat-Zinn.
What happens on a meditation retreat?
On retreat we aim to provide a space dedicated to your wellbeing.
You won't get 5-star luxury accommodation and all the bells, whistles and distractions of a resort. Instead you'll get an opportunity to take a break from the commitments and obligations of everyday life and enjoy a simpler and more natural way of being.
There'll be nothing you have to plan or think about, and you get to choose how you spend your time on retreat.
You'll get to enjoy insightful discussions on developing your meditation and mindfulness practice, and have access to experienced teachers who will be happy to help you find your way.
Mindful movement sessions (including gentle yoga and qi gong) provide an opportunity to loosen up, and deep relaxation sessions will help you prepare for restful sleep and let go of accumulated stress.
While not strictly silent, we aim to keep talking to a minimum on retreat, so there is no need to engage in small talk and you can focus on your own inner experience.
There is also plenty of free time for rest, leisurely walks, and quiet conversation.
Delicious vegetarian meals and snacks are provided so you can eat at your leisure, enjoying wholesome, nutritious meals suited to any diet.
It's no wonder that people keep coming back year after year; often booking their next retreat a year in advance.
Do I need previous experience?
No. Our meditation retreats are suitable for anyone who has a desire to relax, recharge and get away from the busy day to day life – no previous meditation or retreat experience is required.
If you've been thinking about trying meditation and want to "hit the ground running", a retreat may be just the thing you're looking for.
Alternatively, if you've been meditating for a while and want to take your meditation habit to the next level, our retreats are an ideal place to refresh, renew and develop your practice.
Finally, if you've done retreats elsewhere, you may be pleasantly suprised by our laidback and non-dogmatic approach.